Les vignerons du Brulhois
Savour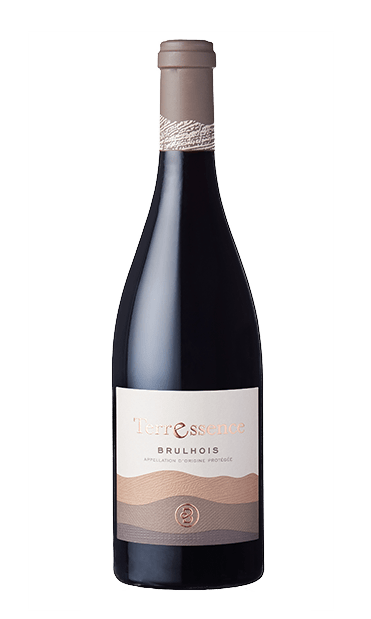 The quintessence of the Brulhois appellation's finest terroirs
This High Environmental Value (HVE) certified wine is made from a selection of our finest terroirs and is brought to life by the work of two passionate winegrowers respecting the shared values of the Vignerons du Brulhois.
The grapes are grown in gravel and sandy-clay hillside plots. The vines are cultivated using sustainable methods following a strict set of specifications.
The grapes are allowed to slightly over-ripen before being picked to ensure an exceptional concentration of aromas.
A powerful wine with remarkable aromatic concentration.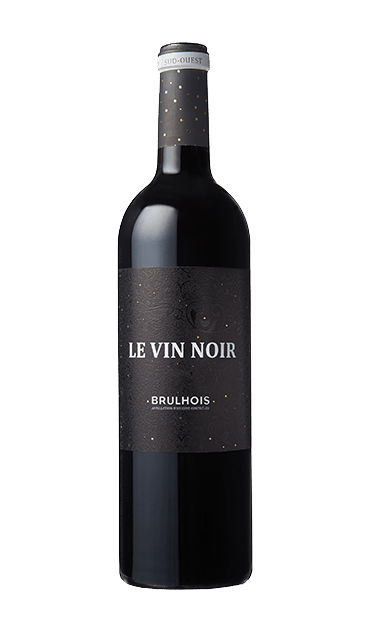 Vin Noir is the iconic wine of the Brulhois wine region
The wines of Brulhois have long been renowned for their deep, dark colour.
The Vin Noir, a true icon of the unique terroirs of the South-West, is made from a blend of the region's traditional varietals.
5 winegrowers have selected their oldest vines to create this authentic wine.
Tannat, Malbec, Cabernet Franc and Merlot give rise to a harmonious blend characterised by its depth of colour, strength of character, aromas of black fruit and tobacco and incredible freshness.
For good wine lovers who love to experiment…
This wine is made from a selection of small plots situated on clay-limestone hillsides somewhat off the beaten track. Itinéraire B is an itinerary for the curious minded, the wanderers and adventurers among us and those looking for enriching experiences with new wines and winemakers.
This wine is a journey for the senses, through the vineyards with the small shelters, and promises to uncover the best-kept secrets of the Garonne hillsides.
The winding side roads of the South-West of France lead us to these vineyards proudly preserved by the dedicated Pays du Brulhois winegrowers.
Itinéraire B offers an authentic expression of the fruit whilst revealing the true beauty of this unique and lesser-known terroir.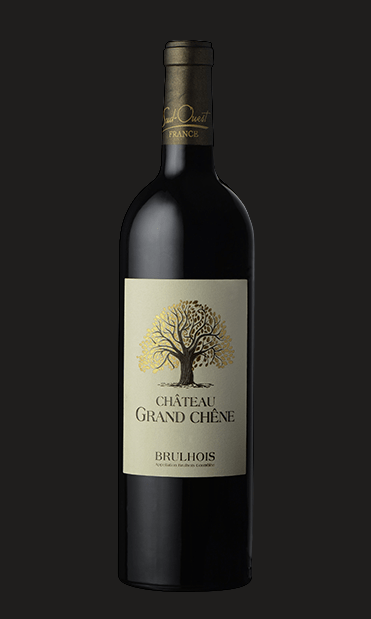 An oak tree that has watched over several generations of winemakers
Originating from the Delpech family's vines, Château Grand Chêne owes its name to the majestic oak tree that grows at their wine domaine.
This 700-year-old oak tree has watched over five successive generations of winemakers.
In this little corner of Gascony, David Delpech tends to his plots of vines which thrive on the domaine's gravelly hillsides.
(As a side note, this oak tree was selected by the National Forestry Office to represent the Midi-Pyrenees region at the Most Beautiful Tree competition in 2015.)
This is a wine that will remain ingrained in your memory thanks to its subtle oaky notes and strong personality.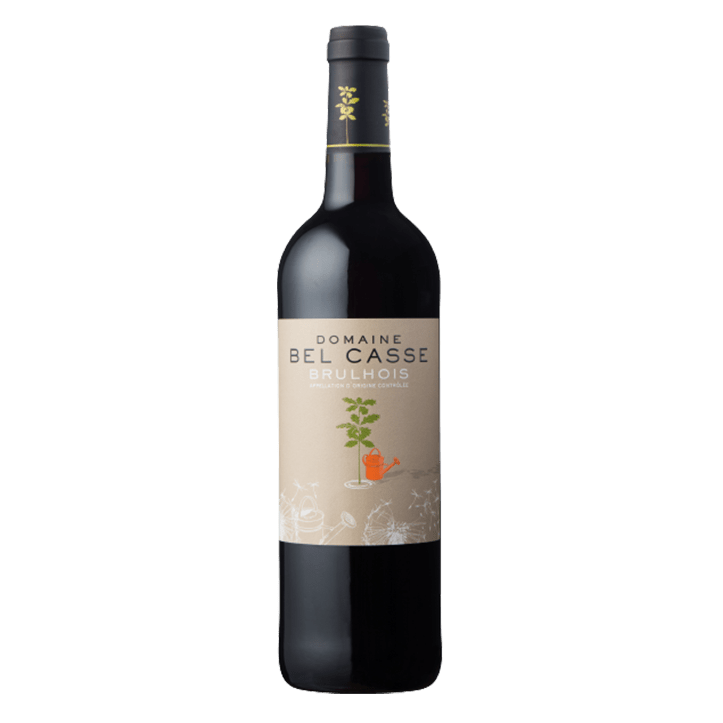 It's Organic and it's good!
This wine domaine is situated right next to a majestic 700-year-old oak tree.
The vines at Domaine Bel Casse (meaning 'beautiful oak' in the Occitan dialect) sit beside those of the neighbouring Château Grand Chêne and cover 6 hectares of land.
On this organic certified family wine domaine, the vines cohabit peacefully with Ente plum groves which are used to produce the famous Agen prunes.
This is a deliciously smooth and fruity wine that lays bare the natural charms of the Fer Servadou varietal!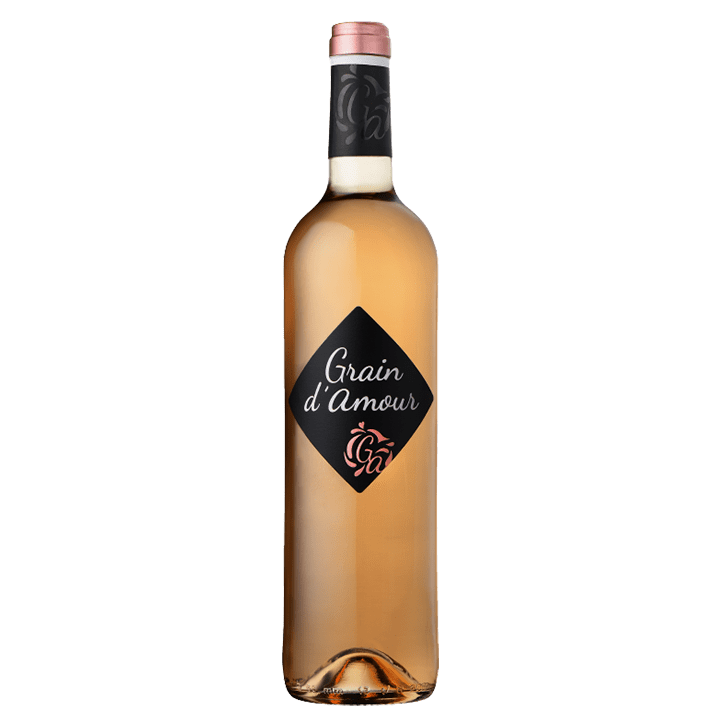 The one and only
This atypical wine is made from the Muscat de Hambourg varietal.
It stands for experimentation and new ways of drinking. Its bright salmon-pink hue, aromas of Muscat (rose, peach, lychée) and its soft, smooth and fresh palate set it apart from traditional rosés.
It makes the ideal choice for an aperitif, summer salads, Asian inspired dishes, red fruit desserts and even mature cheeses.
Serve well chilled.
A truly irresistible rosé!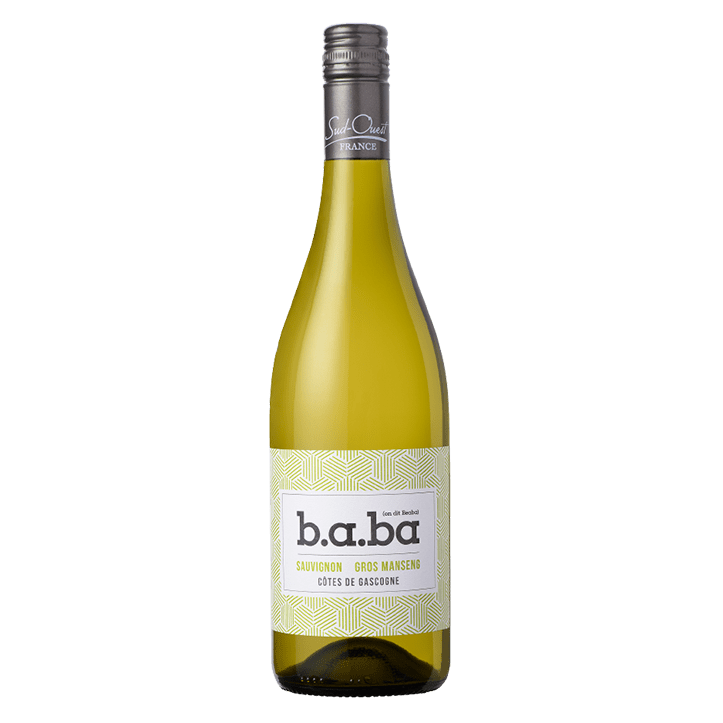 Pleasure… pure and simple
b.a.ba is a range of single varietal wines characterised by their smooth and intensely fruity style.
Available in red, white and rosé, b.a.ba makes the ideal partner for an aperitif and is well suited to a wide variety of dishes.
To be savoured in good company!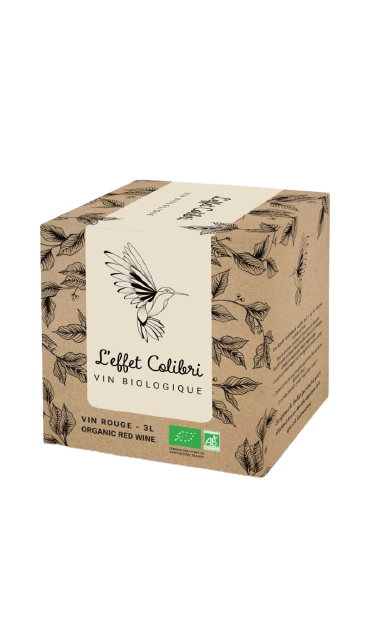 L'effet colibri
Much more than just myth and legend…
This wine pays tribute to a Native American legend symbolising change and the importance of respecting our soils and environment.
L'Effet Colibri is a red wine made using organic growing practices.
Its 3-litre Bag In Box format makes it the ideal choice for parties and picnics.
An intensely fruity wine made using sustainable methods of viticulture.
According to legend, there was a terrible forest fire and the animals watched on, overwhelmed and powerless, as the disaster unfolded.
A small hummingbird began to fly back and forth to the river, bringing a tiny drop of water with it each time. The other animals mocked the hummingbird's attempts telling it 'It will take more than a few drops of water to put this fire out!'
To which the hummingbird replied 'I know, I'm just doing what I can'.
Just like the little hummingbird, we can all contribute to protecting our planet. We are doing what we can for the environment by adopting practices that respect our vines and the environment.
L'Effet Colibri pays tribute to all efforts and initiatives undertaken by the world's citizens which collectively contribute to building a better world for future generations.
Just like the hummingbird, our winegrowers have carefully picked these perfectly ripe grapes in order to produce a luscious wine that flies the flag for the virtues of sustainable winemaking.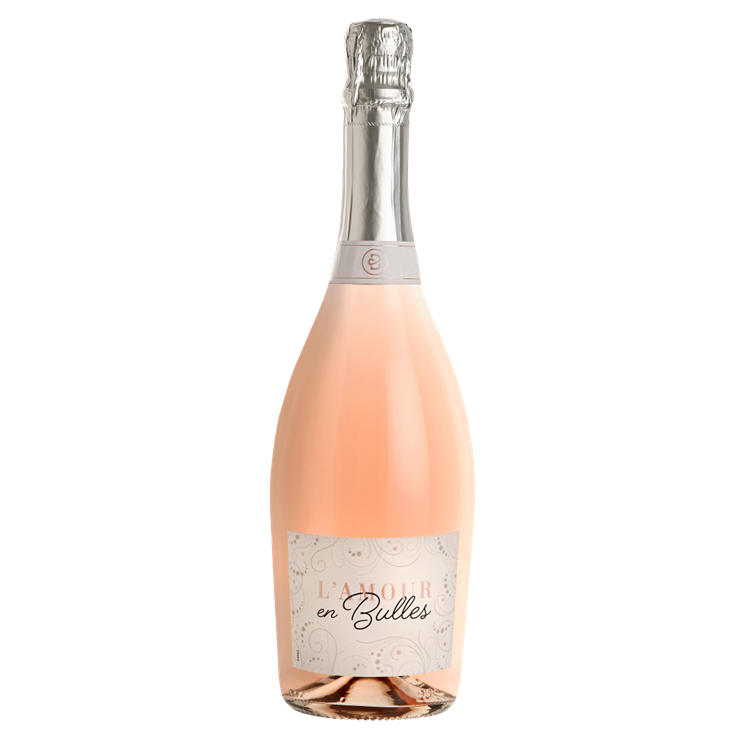 L'amour en bulles
Festive, elegant, aromatic and fruity… This is the promise of L'Amour en Bulles

Odé
Odé is an unusual first name, just like the person who bears it.
The oldest of our winegrowers, Odé has been taking part in the Vignerons du Brulhois adventure for over 50 years.
Behind the colourful character, with the lilting accent of the South-West of France, lies gentleness and generosity.
This wine, with its sweet Muscat-like aromas, is a luscious treat!
Aperitif
Which wine for an aperitif?
Aperitif time is a long-standing tradition in the South-West of France.
The b.a.ba range makes the ideal choice for this moment of shared enjoyment and relaxation.
In winter and summer alike, these four fruity wines will make themselves quite at home at your lunch or dinner table.
Whether you're shading from the summer sun beneath a tree or arbour, lying next to a pool or simply relaxing in the comfort of your living room, the b.a.ba range will make the perfect addition to your aperitifs and dinners.
Picnic
Which wine for a picnic?
The South-West of France is bursting at the seams with hidden treasures and beautiful places to explore on bike rides, long walks and picnics.
Whether you're in the mood for a red such as Domaine Bel Casse or L'Effet Colibri, a fresh rosé such as Itinéraire B or maybe a wine from the b.a.ba range, our selection is sure to have just what you're looking for so don't forget to slip a bottle into your backpack or picnic hamper!
Barbecue
No warm summer evening is complete without a delicious meal cooked on the barbecue or plancha.
There's no greater pleasure on a spring or summer evening than sipping a glass of wine on the patio whilst looking forward to a spot of al-fresco dining.
Itinéraire B and Château Grand Chêne both pair beautifully with grilled meats making them the perfect choice for a barbecue.
If grilled fish is on the menu, then try our b.a.ba dry white, itinéraire B rosé or b.a.ba red to create a brilliant and subtle pairing.
A meal with friends or family
What could be better than relaxing around the dining table in the company of your loved ones?
Come winter or summer, the red and rosé wines from Château Grand Chêne and Itinéraire B will make the perfect addition to your family dinners and gatherings.
Events and celebrations
We love to put on a bit of a show!
Terressence is a truly exceptional wine made from plots of old vines.
With its intense bouquet and powerful structure, this red wine will be the real star of the show at your celebrations and events!
Serve with a rack of lamb, fillet steak 'Rossini' or even chocolate-based desserts for the ultimate food and wine pairing!
The iconic Vin Noir will find its true calling when served with a duck breast, truffled dishes or turkey with chestnuts.
One wine – One dish
Advice from our sommelier Gregory