Les vignerons du Brulhois
Watch
Being a Brulhois winegrower is more than just a profession. It's the strong commitment of our cooperative growers, their passion for their craft and their role as modern sculptors of our lands and our environment.
Driven by their strong values, the Vignerons du Brulhois are proud heirs to a history, a terroir and a unique savoir-faire and have been entrusted with the responsibility of passing on their traditions, legacy and deep respect for their lands.
The Vignerons du Brulhois are committed to producing high-quality wines using eco-friendly practices. As such, they opt to cultivate their vines in line with HVE (High Environmental Value) standards.
They work with great energy and determination to pass on sustainable vineyards to future generations.
The passion of the winegrower can be tasted in the wines of Brulhois and experienced in the moments of shared enjoyment and emotion that they create.
Les Vignerons du Brulhois
Producteurs d'Emotions
The history of the Vignerons du Brulhois takes us on a journey back in time.

It began in the 14th century when the Garonne river was navigable and the wines of Brulhois were transported on barges to Bordeaux before being exported to Northern Europe.
Since the Middle Ages, the wines of Brulhois have been known as 'black wines' owing to their deep colour.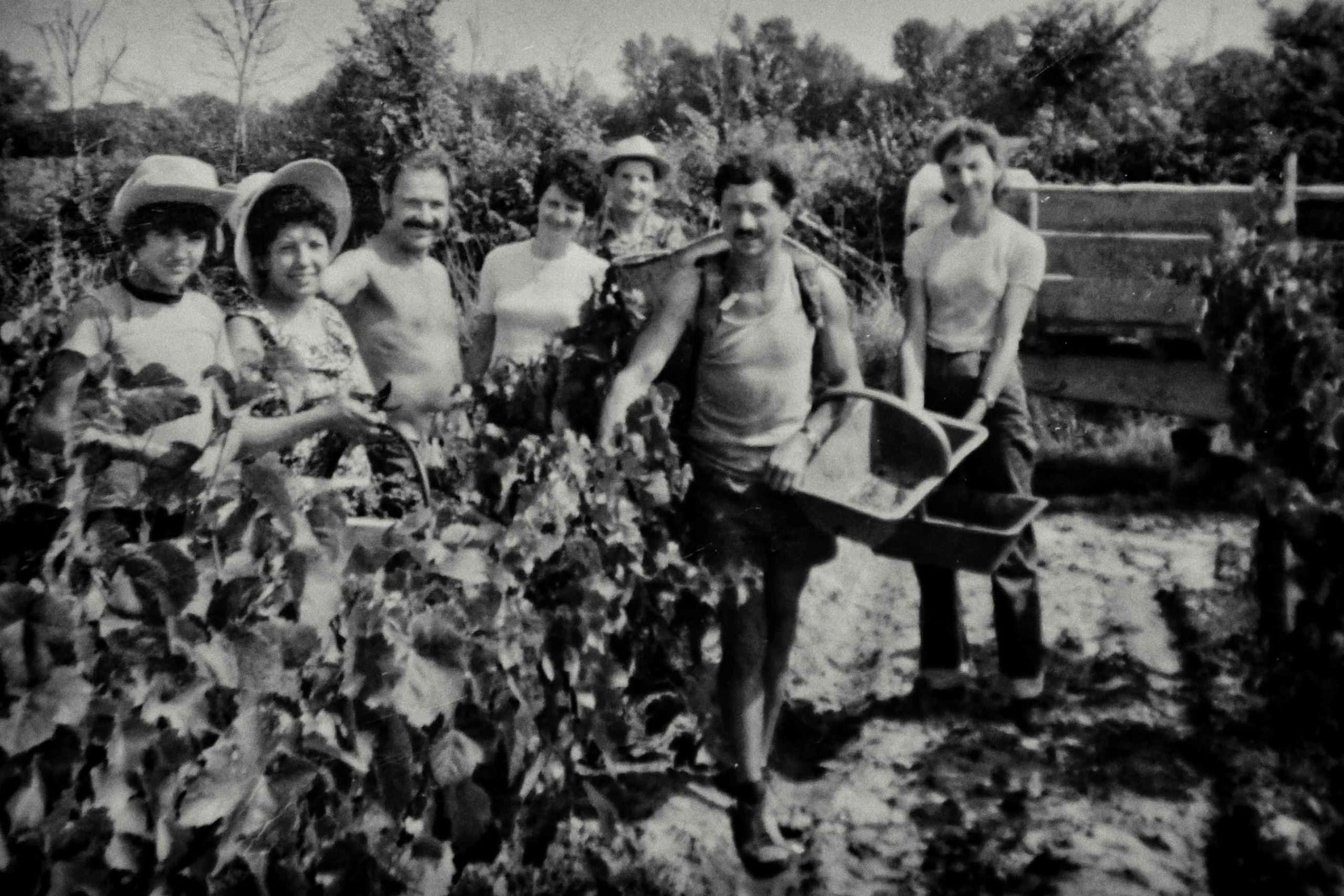 1959
Creation of the Donzac and Layrac cooperative wineries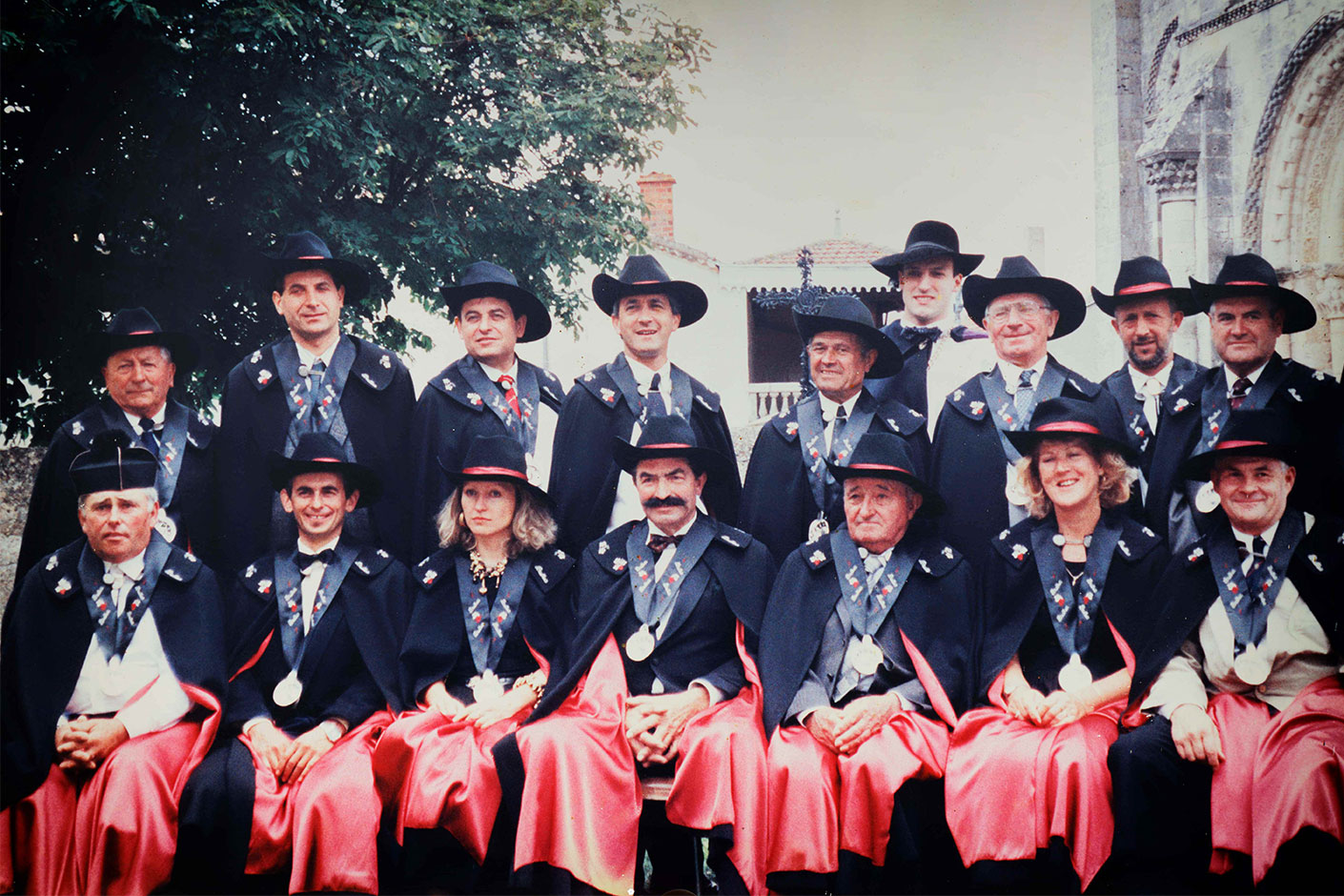 1990
Birth of the Confrérie des vins noir du Brulhois (wine brotherhood)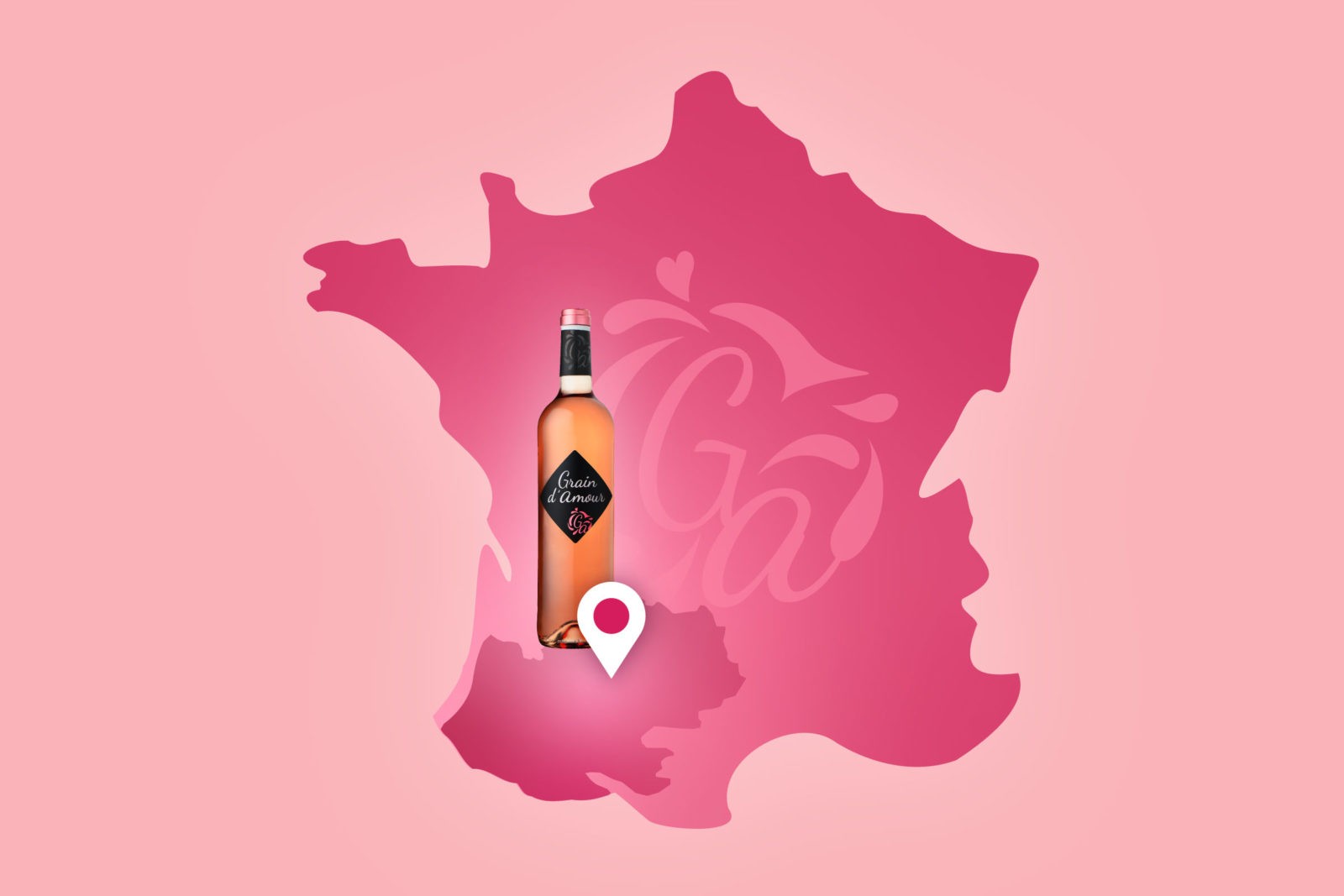 2000
Creation of the Grain d'Amour brand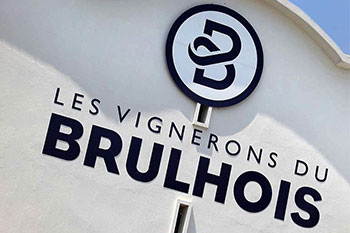 2001
Merger of the two wineries and creation of Les Vignerons du Brulhois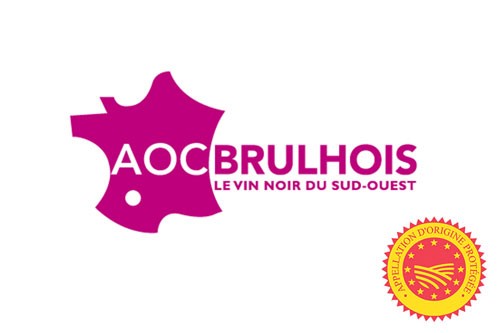 2011
Recognition of the AOP Brulhois (PDO)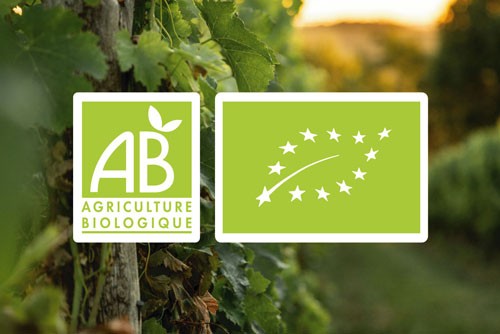 2014
1st Organic Agriculture certification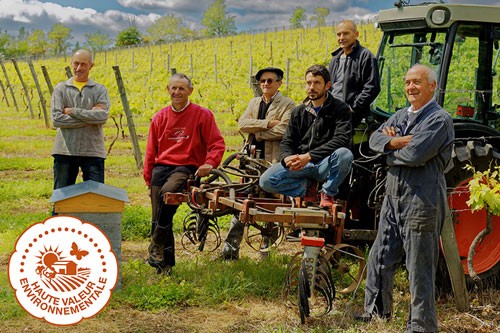 2016 - 2020
Implementation of HVE (High Environmental Value) certification: 80% of the vineyards are certified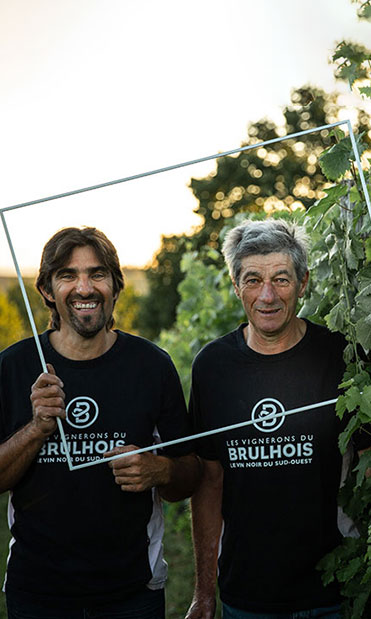 Vines cultivated with passion and commitment by Father and Son.
'Our wine domaine is situated in Astaffort (Lot et Garonne) and has been passed down from father to son. We have been members of the Vignerons du Brulhois Cooperative since its creation and adhere to HVE (High Environmental Value) standards to preserve biodiversity in our vineyards and other plantings.
In addition to our vines, we also grow garlic, shallots and onions and sell our produce at various local markets.
Our favourite wine is the Terressence as it reflects our commitment and we also have soft spot for its aromas of perfectly ripe fruit.'
Patrice and Guy RIGHESSO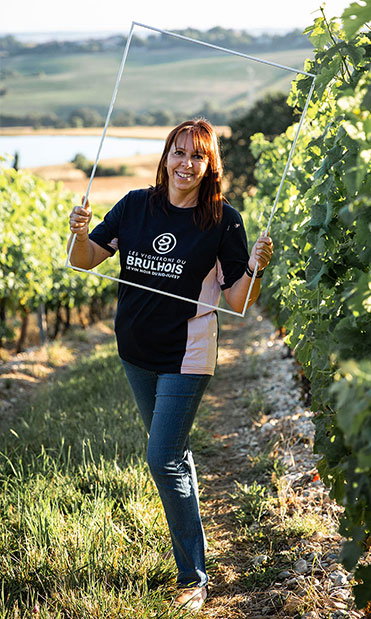 Vines with a female touch
'I was born in Lectoure but returned to the commune of Astaffort where I lived up until the age of eight.
My husband and I fell in love with this property which is nestled in the hillsides of the appellation, between Cuq and Astaffort. Its gravel soils made winegrowing a natural choice for us here.
We also grow flower seeds in our greenhouse (pansies and carnations) from March through to August.
What really excites me about my job is the moment we bring our grapes into the cellars as it's the culmination of, and reward for, a whole year of hard work.
My favourite wine has to be the Itinéraire B red. It suits every occasion and is very down to Earth, a bit like me!'
Christine VAN DE RIET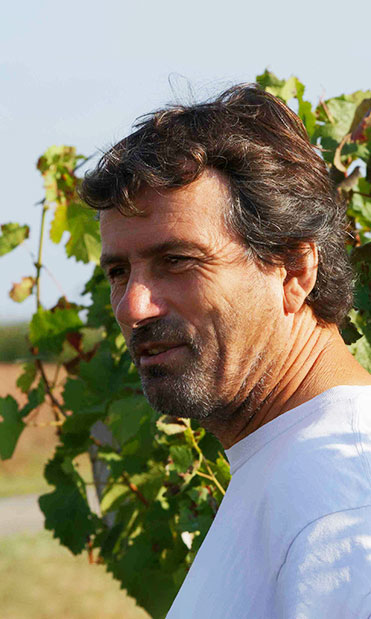 Patrick's grandfather was one of the founders of the Cave de Donzac
'I myself was born here but my father's side of the family comes from a small village in Savoie called La Traversaz which inspired the name for our wine domaine, La Traversse.
My grandfather was one of the founding members of the Cave de Donzac and supplied his grapes for the very first vintage in 1960.
My father took over these 7 hectares of vines in 1962 and I joined him in 1987.
Our vines are planted in very dry gravel soils and we carry out grassing to prevent soil erosion.
The flowering phase is my favourite time in the growing cycle. The smell of the pollen is just incredible. It would make a wonderful perfume!
My favourite wine has to be the Vin Noir. It's an outstanding wine that wouldn't be possible without the hard work of several local winegrowers. It is a team effort, a wine for sharing and a wine that recounts its own story of the BRULHOIS appellation.'
Patrick JACOB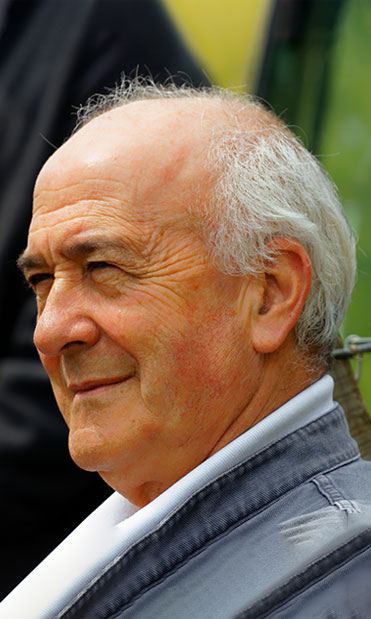 Joël loves sharing his passion for wine and the vine
'My vines are situated in the lieu-dit of 'Cantegril' in Tarn-et-Garonne.
My father joined the cooperative back in 1960 and I followed suit in 1972 with all of my vines.
I studied winemaking and oenology and it was a natural decision for me to follow in my parents' footsteps.
I own 5 hectares of adjoining plots of vines which I initially cultivated using sustainable practices before later converting to HVE (High Environmental Value) certification.
What gives me the greatest pleasure in my craft is the contact I have with my vines as well as with other winegrowers.
My favourite time of the year is winter when the vine is resting, like a sleeping beauty waiting for Prince Charming to awaken its buds with a kiss!
My favourite wine would have to be the Grain d'Amour which I enjoy very much as an aperitif. I love its soft, sweet and luscious character!
Joël CARCENAC
The Brulhois terroir surrounds the Garonne river and is composed of gravel and sandy-clay hillsides with deep clay subsoils and sand and pebbles on the surface, the archetypal composition of a high-quality wine region.
The vines are primarily planted south of the Garonne river between Agen, Moissac and Astaffort.
The Brulhois appellation benefits from a climate that alternates between cool oceanic influences and the warmth of the Mediterranean, with the mists rolling off the Garonne river in spring and the Autun winds during the ripening season.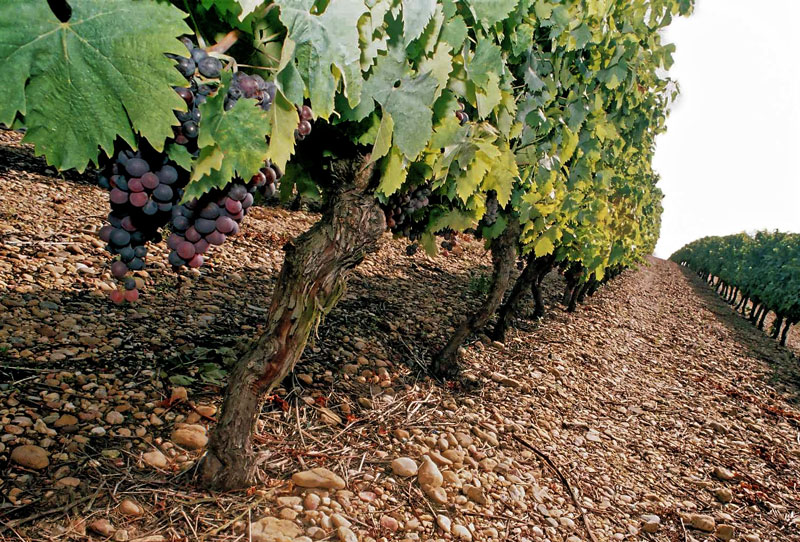 The Brulhois wine region lies in the heart of South-West France, at the crossroads of several geographical regions, and has long been a hub for cultural exchanges, interactions and migrations.
This cultural diversity is reflected in the region's varied planting ratio which gives the wines of Brulhois their distinctive characters and originality.
For the red wines
Tannat is the true pillar of AOP Brulhois and lends its wines their exceptional structure and richness. These grapes are late to ripen and form heavy, compact clusters that are rich in sugars, tannins (hence the name) and colour. Whilst previously used solely for the production of highly concentrated wines that required lengthy periods of ageing before coming into their own, cultivation and vinification techniques have since evolved to enable the production of smoother, fruitier and well-balanced wines.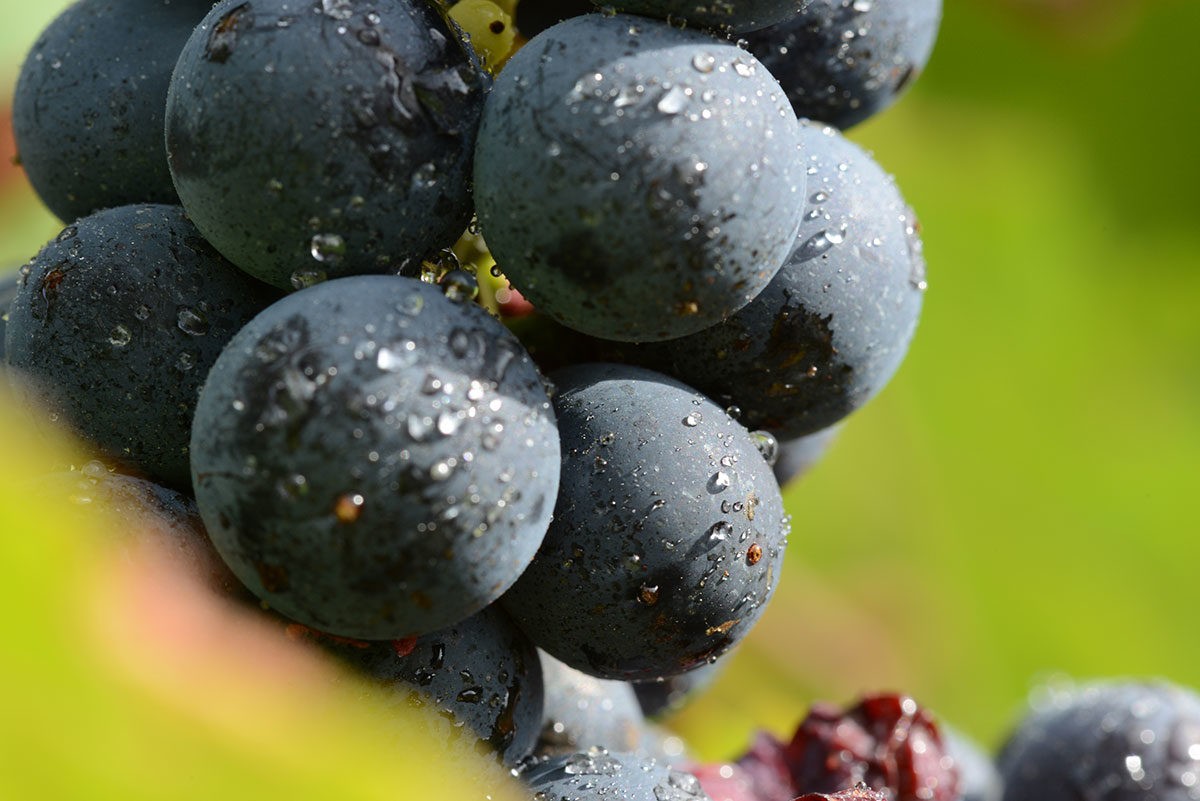 Originating from the Garonne valley, Abouriou is one of the iconic varietals of South-West France.
This early ripening varietal has a high resistance to vine disease and also copes well in cold winters and very hot summers.
This somewhat forgotten and little planted varietal could be a good solution for countering the effects of global warming in the vineyards.
Abouriou gives rise to wines with intense aromas of red fruit complemented by roasted and spicy notes.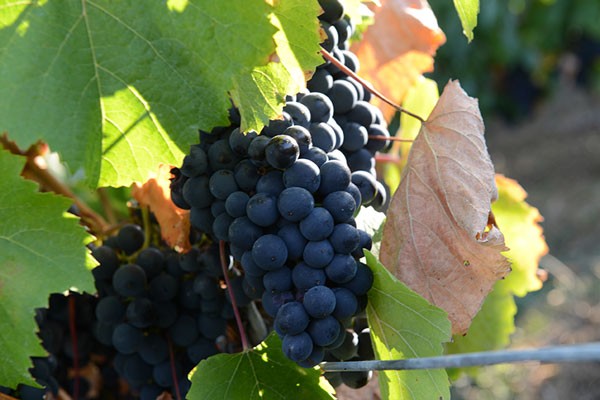 The Malbec varietal, which also goes by the names of Côt and Auxerrois, is grown throughout the whole of the South-West of France.
Malbec originates from the Cahors region and is one of the earlier ripening varietals planted in AOP Brulhois.
It offers powerful and intensely perfumed wines with good cellaring potential. It brings elegance to the blend whilst complementing the rich aromas of Tannat and the Cabernets.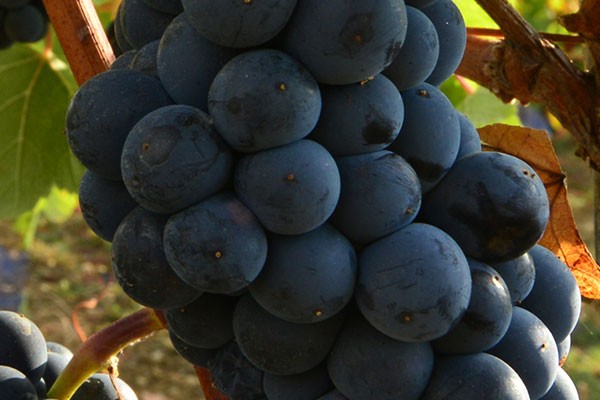 Cabernet-Sauvignon is without a doubt the most well-known of the Cabernets and is characterised by its small-sized grapes with thick skins and an intense bluish colour. This varietal's high seed content lends structure to the wine whilst its thick skin imparts density of colour.
The resulting wines offer distinctive aromas of ripe blackcurrants and bell peppers.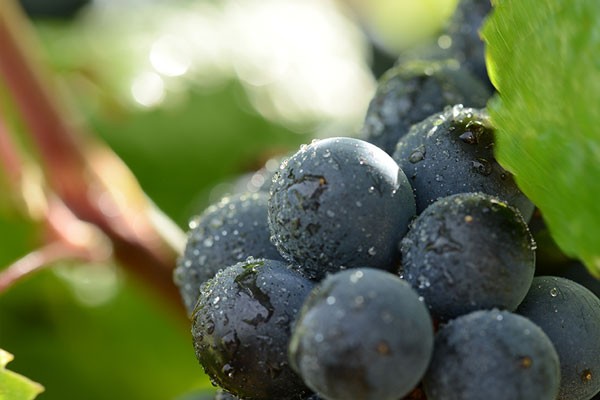 For our rosé Grain d'Amour
Muscat de Hambourg is one of the Brulhois area's traditional varietals.
It offers large-sized grapes. They provide a juicy pulp with Muscat flavours.
Our winegrowers began growing this varietal in 1995 and it is now used to produce our 'GRAIN D'AMOUR', a smooth and fruity rosé with exotic, soft aromas.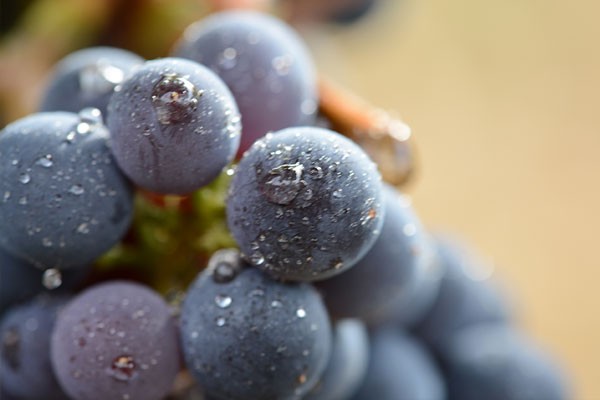 For our white wines
Gros Manseng is a white varietal that originates from the Pyrenees piedmont and is planted in the South-West of France, including in the Gascony region, where it gives rise to both dry and sweet white wines with powerful structures and aromas.
The Sauvignon varietal is known throughout the world for its fresh white wines with distinctive aromas of grapefruit.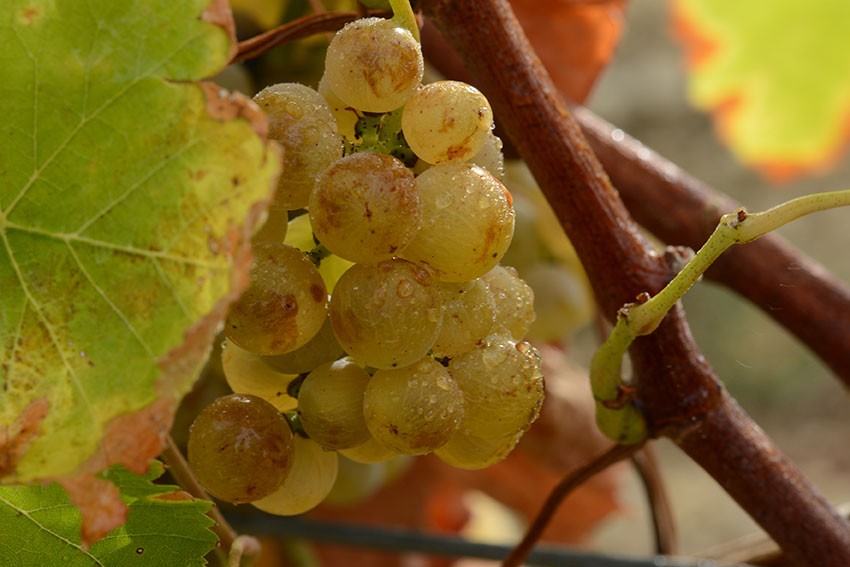 The wines of Brulhois are set apart by their depth, structure, freshness and the authentic expression they offer of this unique terroir, just asking to be explored.
The red wines produced here are known as 'black wines'. This is due to their pebbly soils and intensely coloured grapes. They are powerful and intense with aromas of black fruit and a cellaring potential of five to ten years. The rosés are smooth, full and lively with an expressive nose offering up attractive notes of red berries. The palate is energetic and fresh. The rosés are best enjoyed in their youth to appreciate their fresh, fruity aromas.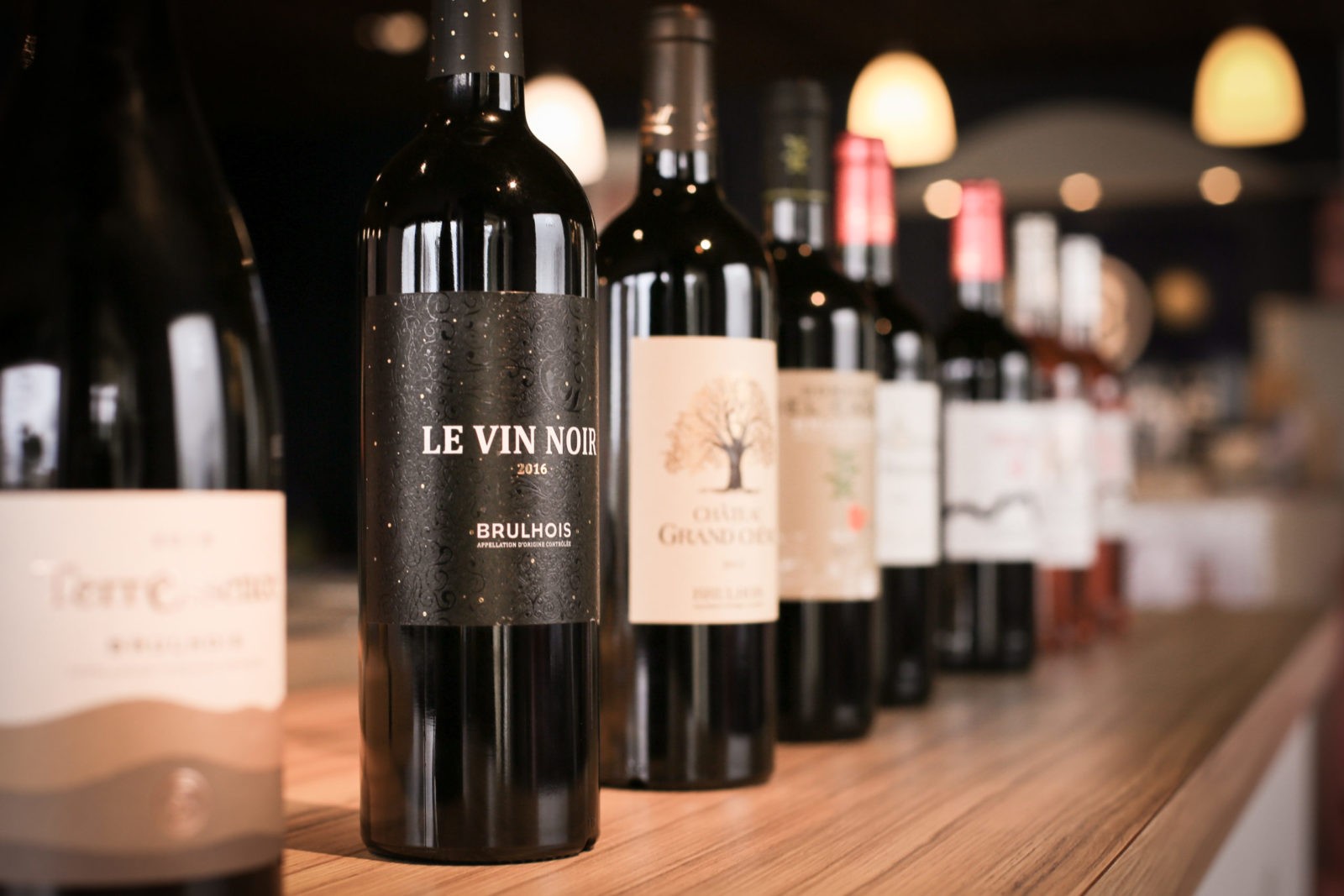 The Vignerons du Brulhois also vinify a range of wines from IGP Comté Tolosan.
The red wines are light-bodied, smooth, easy to drink and intensely aromatic.
The rosés are fresh and lively with beautiful fruity notes.
The white wines from IGP Côtes de Gascogne offer remarkable aromatic complexity and structure complemented by intense floral and fruity notes.
The sweet white wines are soft, luscious, well-balanced and expressive.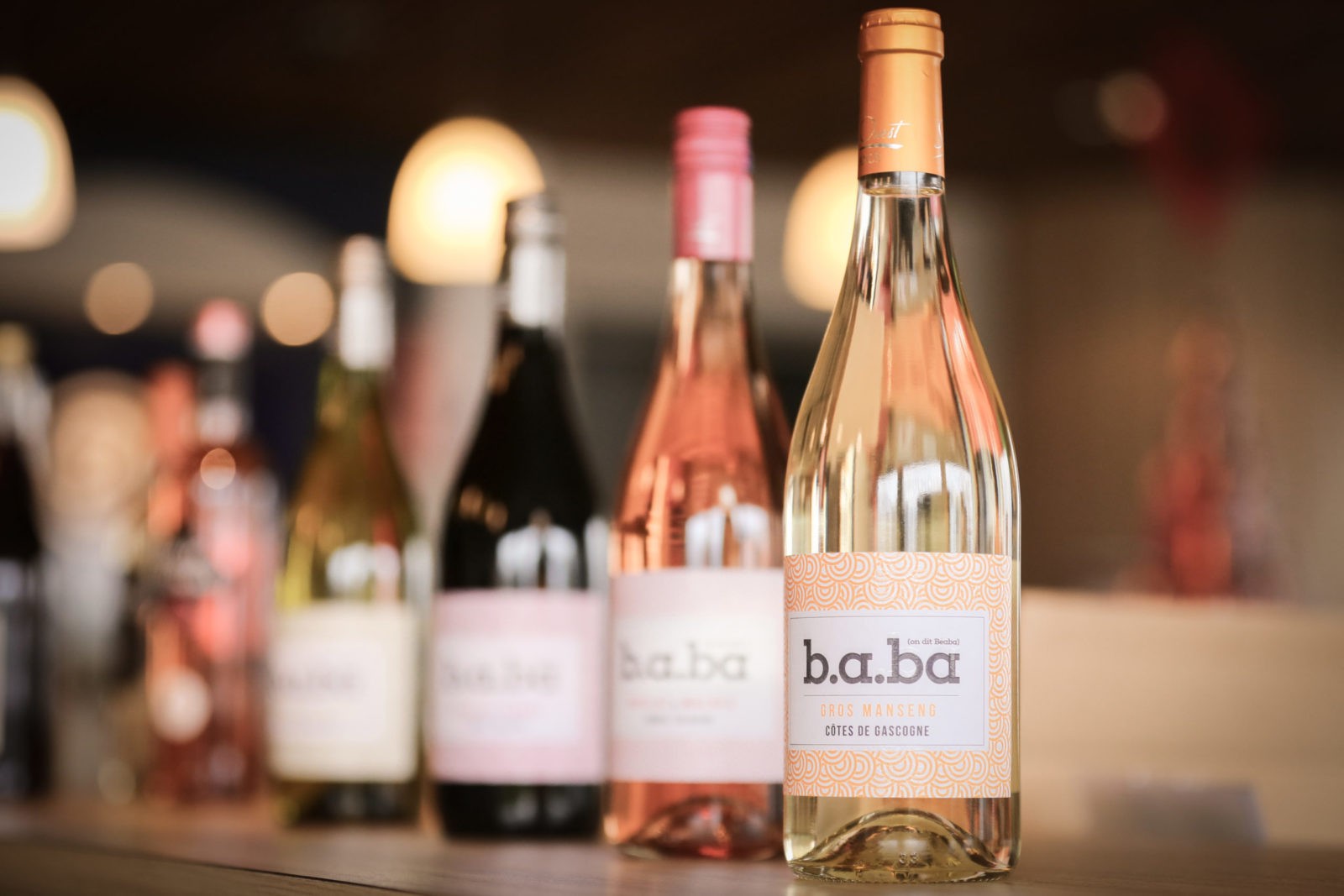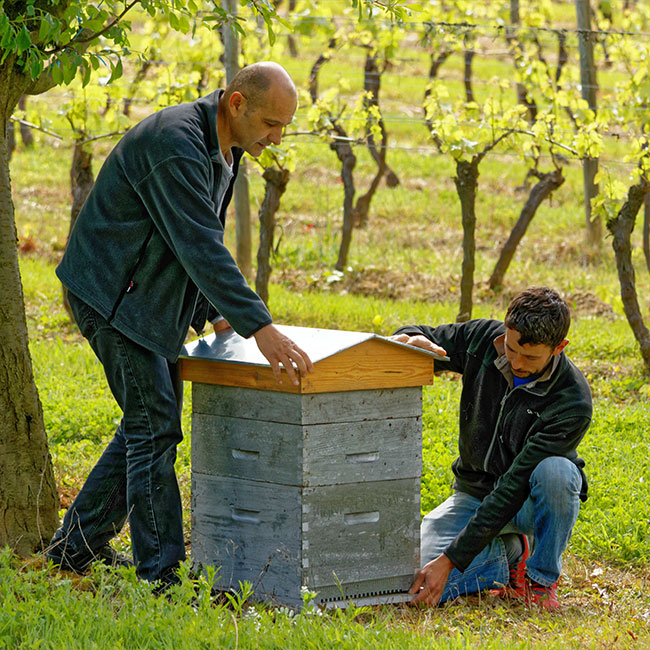 Commitment to the environment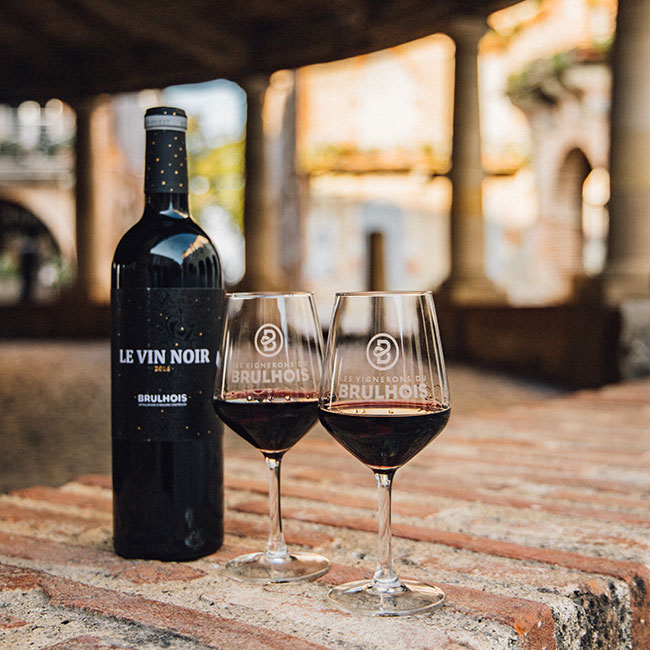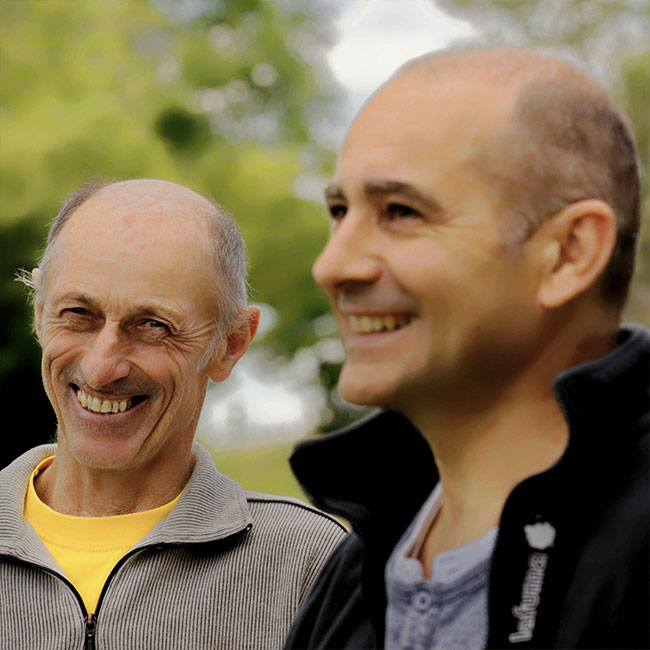 Commitment to the environment
Man joins forces with nature, the soils and the terroir to protect our environment.
The winegrowers and technical staff work hand in hand, with energy and passion, to develop a virtuous circle and preserve the legacy of our vineyards.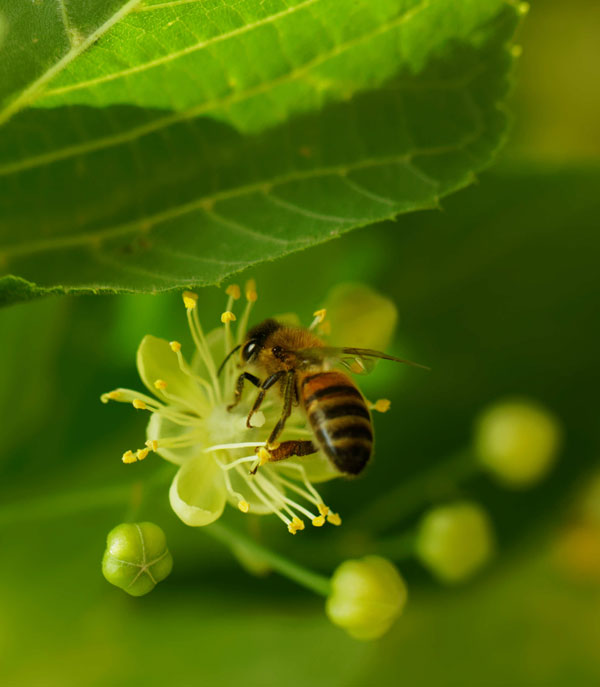 A High Environmental Value certified wine region
After many years of commitment to protecting our vineyards, the AOC Brulhois producers have now decided to take their eco-friendly practices even further.
Their approach is one of protecting our biodiversity and agricultural activities whilst opting for sustainable methods of water management and fertilisation.
80% of the Brulhois Appellation is now High Environmental Value certified (HVE level 3)
Organic certified wines
6 hectares of vines have been planted around an ancient centuries' old oak tree. These vines, which are grown close to organically grown plums and cereals, are used to produce two different wines: Domaine Bel Casse and l'Effet Colibri. These wines fly the flag for our sustainable winegrowing practices.
Our vines are spread over 22 different communes and cultivated by 45 families who constantly strive to bring out the very best from the Pays de Brulhois wine region.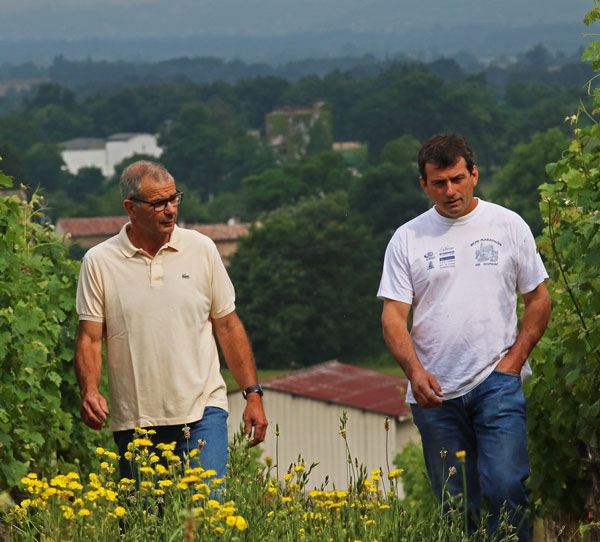 Pays de Brulhois lies at the meeting point between three departments (Tarn-et-Garonne, Lot-et-Garonne and Gers) and two geographical regions (Occitanie and Nouvelle Aquitaine).
Brulhois has long served as a crossroads and junction for migration.
The Garonne River and Canal des Deux Mers join the North with the South and the East with the West which, coupled with the region's excellent road links, has facilitated economic and cultural exchanges and the sharing of know-how.
The Vignerons du Brulhois are the guardians of their history and the proud ambassadors of their land, which is outward-looking and outward-going.
They actively participate in the local economy, enjoy partnerships with numerous associations and take part in community projects.
The wines of Brulhois have gained a solid reputation for quality throughout the world and act as ambassadors for the Pays de Brulhois.
A Brulhois winegrower is a passionate craftsman, the modern sculptor of his/her lands and environment.
The Brulhois winegrower has inherited a history, a terroir and a savoir-faire and strives to preserve and pass on these values to future generations: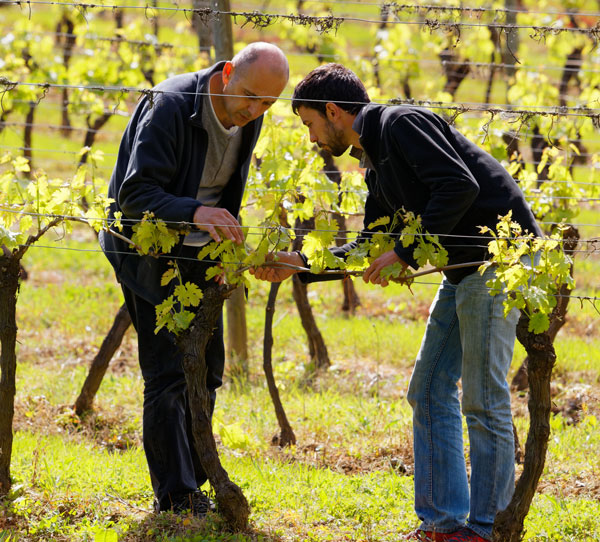 Respecting our lands
All efforts are taken to preserve our lands so that future generations may inherit living soils.
Enhancing and promoting our unique terroir
The Brulhois terroir is unique in terms of its geography, geology and the complexity of its soils and subsoils.
AOC Brulhois has an in-depth understanding of its terroir, varietals and history.
The Vignerons du Brulhois are committed to preserving and sharing this legacy whilst enabling it to reach its true potential.
The quest for high quality
A constant team effort from our winegrowers, oenologists and cellar team is essential for ensuring perfectly healthy grapes and high-quality wines.
The Brulhois winegrowers are driven by a deep sense of pride in the unique wines they create.
Solidarity in times of success but also in times of difficulty.
Each and every member plays an equal part in the Cooperative's life.
We know the importance of sharing our savoir-faire, protecting our shared interests and above all supporting each other and we allow ourselves to be guided by these values.
A sense of responsibility
Our winegrowers are the very fabric of our Cooperative and work together collectively.
Their commitments are both individual and sustainable.
Sharing
Our work is guided by our decision to share our facilities, our risks and our strategic choices as well as our wish to support each other in good times as well as bad.
These values are fundamental to our role as Cooperative-Winegrowers