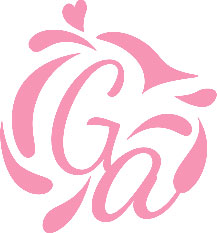 The Story of Grain d'Amour
The Vigneron du Brulhois began vinifying the Muscat de Hambourg varietal in 1995. Prior to this, Muscat de Hambourg (also known as 'Muscat Noir') was mainly grown in the South-West of France as a table grape. It is one of the rare varieties of table grape to also be used for vinification purposes.
The 'Grain d'Amour' wine, a wine with an original and distinctive character made from the Muscat de Hambourg varietal, was created in 2000. The grapes are selected by our oenologist-technician according to their sugars and acidity levels before being pressed, cooled and the juices fermented for 15 days. This process gives the Grain d'Amour its incredible balance between sweetness and freshness resulting in an elegant and luscious wine that makes the perfect choice for an aperitif!
Grain d'Amour has been a big hit with consumers, as can be seen from its strong social media following. It has also received praise from wine professionals and been awarded several prestigious medals at international wine competitions including the Mondial du Rosé, the Muscats du Monde competition, the Mondial de Bruxelles, the Elle à Table magazine Wine Competition and the Sélections Mondiales du Canada. Not only do these awards attest to the quality of the Grain d'Amour but they also clearly show that the Vignerons du Brulhois were right to follow their instincts and take the risk of producing a wine with an unusual profile.
The first 'limited edition' of this wine was released in the summer of 2015 with a completely redesigned label and summer theme. Since then, a new label has been created every year so that wine lovers may add to their collection of fun and brightly coloured bottles!
Food and wine pairing suggestions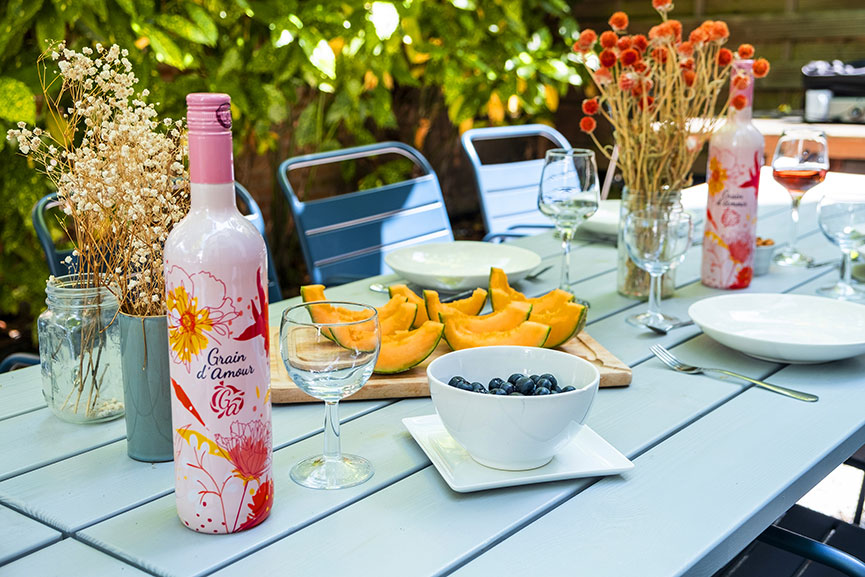 Food and wine pairing suggestions
Grain d'Amour is an authentic sweet wine that can be enjoyed as an aperitif or with a meal, from the starter right through to dessert.
It is the ideal partner for seared foie gras, goat's cheeses and blue cheeses as well as more complex dishes.
Its aromas of white fruit, peach and lychee intertwine harmoniously with a touch of vanilla making it particularly well suited to desserts and other sweet dishes.
Enjoy served with a crème brûlée, fruit tart or fresh fruit salad for a mouthwatering and memorable pairing.