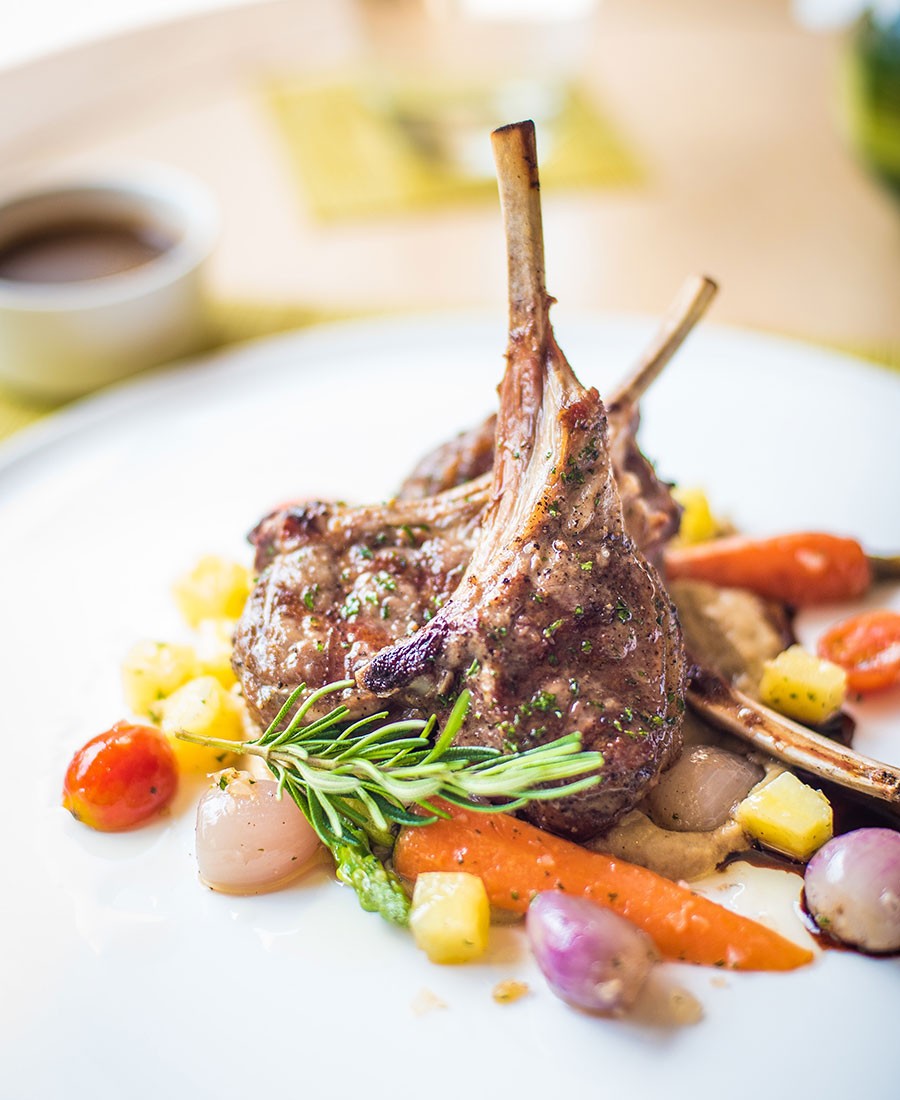 Rack of lamb in a herb crust served with Noirmoutier potatoes
'The Easter weekend brought back memories of this recipe and I wanted to share it with you. Domaine Bel Casse Organic is the perfect wine for this dish with its full yet smooth structure and intense fruity aromas.'
The rack of lamb
Preheat your oven to 160°C, cover the lamb with the breadcrumbs and place in a roasting dish with some olive oil.
Cook for 35 minutes for medium-rare.
Noirmoutier new potatoes
Wash the potatoes but do not peel them!
Fry them in olive oil with the remaining unpeeled garlic cloves (in their skins).
Use the tip of a knife to check when they are done.
Serving
Cut the herb-crusted rack of lamb into individual ribs and pour over the cooking juices. Serve with the potatoes and a clove of garlic…